Jonah Green and Associates has been honored to work with Jocelyn Smith, PhD, over these past two-plus years.  We already miss her terribly, even as we are so proud of her as she moves on to postdoctoral work.  Here we get some additional wisdom from Jocelyn us as she moves ahead with her career:
The month of August is often full of transition for families all across the country. New graduates spanning from Kindergarten to Graduate/Professional School are preparing to start new phases of their life journeys. I am one of them! In May, I earned my PhD in Family Science from the University of Maryland, College Park and relocated in August for postdoctoral work at the University of Michigan. While these transitions can be full of hope and excitement for the graduates and their families, they also can be full of fear and sadness as the familiar is left behind in pursuit of promising new opportunities. Yet, as the anticipated change approaches, we often take for granted the grief that can accompany transition. As preparations are made to facilitate a smooth start, it is also important to invest attention toward creating healthy separations from the people, places, and things that may be parted with in the process. Below are a few suggestions to help create a healthy goodbye: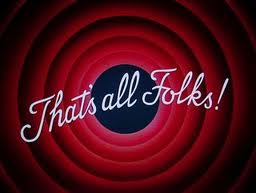 1)      Avoid Avoidance: Let's face it. Not many of us like goodbyes. They often mark experiences of loss and grief and can be very uncomfortable. Consequently, in an effort to protect ourselves from this discomfort, we allow ourselves to avoid the reality of the transition. While this may provide temporary relief, it can make the separation more difficult and it can create lasting negative impacts in the relationship with the self and others.
2)      Acknowledge and process emotion: Allow yourself (and your family members and friends) permission to name and experience the emotion attached to the transition. Events of transition and separation can elicit a whirlwind of emotions including joy, excitement, anxiety, fear, anger, guilt, sadness, relief, etc. Give a name to how you are feeling and explore what's connected to that emotion. Anger can often flare up in relationships during transition. After all, it can be far easier to leave a person behind if you're mad with them. However, anger is typically a signal to a more vulnerable emotion below the surface (e.g. fear or sadness). If you find yourself on the receiving end of anger, particularly from a teen, try to move beyond the anger to uncover and acknowledge any deeper emotions present.
3)      Remember the good: Transitions can be a time of reflection. Make time for introspection or journaling to intentionally consider the positive moments and personal or familial growth that took place in the experience you are exiting. This can also be done interpersonally to reflect on the positives within relationships with others. Doing this will engender gratitude and appreciation and will inspire you to create more of these experiences going forward.
4)      Learn from the difficult: Moments of transition can also bring to mind painful moments that occurred in the experience you are exiting. Spending too much time simply reflecting on the negative can elicit feelings of resentment or guilt. Instead of simply ruminating on the negative, consider the lessons learned from these experiences. Use them to inspire growth and a commitment to positive change as you crossover into the new experience.
5)      Forgive the bad: Relatedly, when possible, forgive yourself and others for mistakes of the past. Forgiveness does not equate to forgetting an offense or absolving the offender of responsibility for hurting you; however, it can provide emotional liberation from the choices of others. Good medical and scientific research also demonstrates that forgiveness can set you on a path to mental and physical health and well-being, long-term.
6)      Take care of relationships: When transitioning, particularly transitions that require geographic separation, do your best to provide advance notice to others of your anticipated change. This is important because it allows time for the people in your life to process their grief about the separation with you. Although this can be tempting to avoid, granting others space to acknowledge and process their emotion with you can position you to continue a positive connection going forward. When possible, make time to have quality moments of connection with your friends and family prior to the transition.
7)      Clarify Expectations for Communication: Communicate prior to the transition about personal expectations of how often and through what mechanisms (e.g. Skype, phone call, text message, email, written letter, social media, etc.) you will remain in touch post-transition. Touching base about this prior to the separation can prevent unnecessary misunderstandings, miscommunications, or conflict. Once clarified, allow flexibility for changes or adaptations as needed.
Goodbyes can be hard, but they can happen in a healthy way. Creating healthy goodbyes now is critical to creating and maintaining healthy relationships with the self and others in the future. These mentioned suggestions can position you to co-create healthy goodbyes in your life. If you are struggling to co-create a healthy transition in your life or with your family, a trusted clinician can help you navigate this process. It has been my joy to serve as a clinician at Jonah Green and Associates for the past two years. I wish you many days of health and wellness to come!