It's been another busy week. Between work, errands, cooking, cleaning, and shuttling kids between school and activities, you've barely had a moment to breathe, much less connect with your family. Now it's Sunday, and although you'd love a lazy day to yourself, the image of your kids sitting around the house glued to their devices all day fills you with guilt. You google "fun family activities," and the next thing you know, you're corralling everyone into the car, despite their protests. Once you reach your destination, you gush about the wonders before you, hoping your enthusiasm catches. When it doesn't, you grow frustrated and may try to "convince and cajole." Eventually, others complain, and you cut your activity short. You drive home in silence and then scatter to your corners. At this point, you're feeling too defeated to worry about screen time.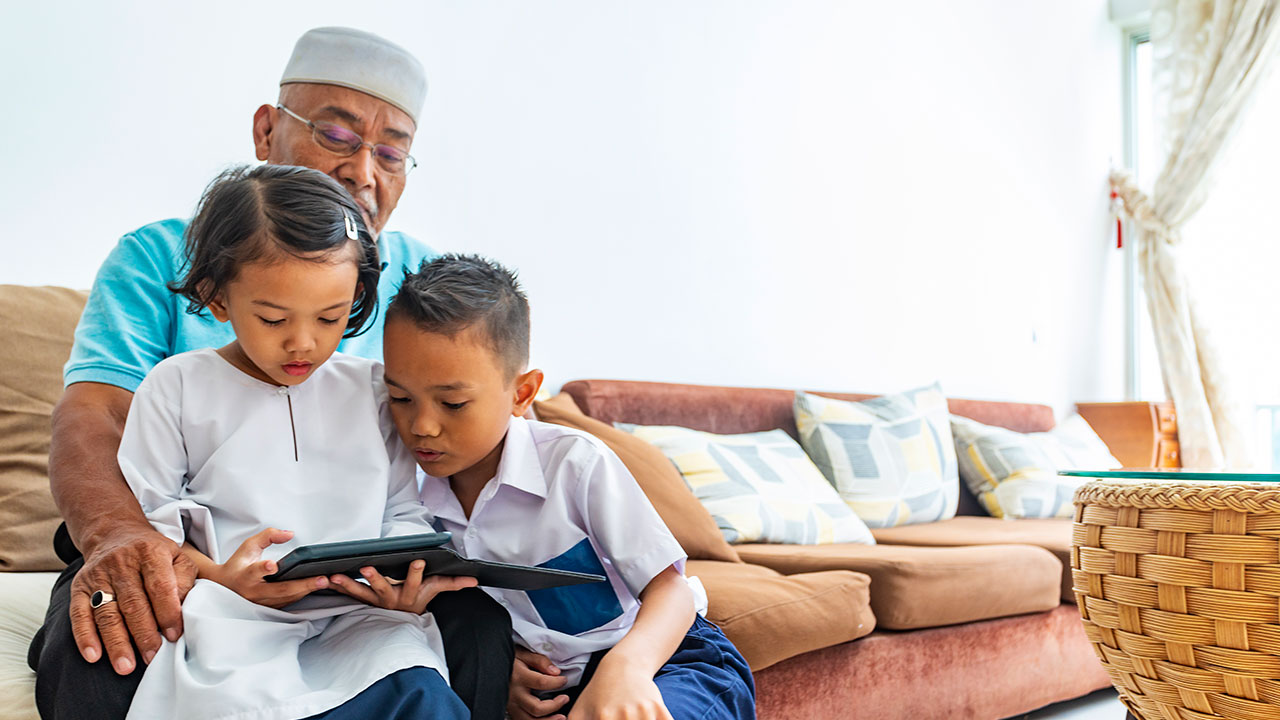 If you are a parent of minors and this scene doesn't sound familiar, chances are you have your own stories of thwarted efforts to curb your children's screen use.  Most experts and parents agree that too much screen time harms kids, but it sometimes feels too hard when enforcing limits results in endless complaining, tantrums, defiance, knock-down-drag-out-fights, or all of the above. 
When the goal is connection and tearing the screens out of your kids' hands feels like it's doing more to tear you apart than bring you together, consider how you might use screens in the service of family bonding. Here are some suggestions:
Have a family competition to find the funniest pet video;

Create a funny family video to share with extended family and friends; 

Have your kids teach you how to play their favorite video game and then conduct a family round-robin tournament;

Learn something new. Pull up a Youtube video on how to cook, code, dance, craft, or build something and tackle it together;

Have everyone share one device to play a game app such as Heads Up, Words with Friends, Bounden, Mad Libs, or Psych!;

Add a digital twist to a traditional board game. For example, play Scrabble and give each player 60 seconds to look up words online when it's their turn;

Create a digital family photo album, scrapbook, or vision board;

Play the Wikipedia game: Use the random article link to choose two articles and compete to see who can get from the first article to the last using the fewest number of links;

Do a virtual scavenger hunt or a virtual escape room. Click

here

for a list of kid-friendly scavenger hunt apps. Click

here

for a list of family-friendly digital escape rooms, some of which are free;

Host a family trivia night using the "Jeopardy!" app;

Go on a walk outside and let your kids learn about the vegetation you see along the way by using a plant identification app
At times and places, taking the screens away is worth the struggle; but when the lure of screens is too much, joining and using them to connect can rejuvenate family relationships.
-Posted by Abigail Schwartz, LCSW-C