Presenter: John Goll, LMFT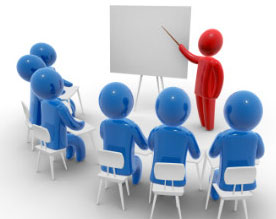 This presentation will explore approaches and techniques for assisting men to succeed in their roles as fathers, stepfathers, partners and clients in family therapy. Approaches and interventions that foster connection and growth will be explored. Particular challenges that men experience in family work will be explored, and techniques will be offered to help make the therapy experience more "male-friendly", so that therapists can help men access and reach into the best parts of themselves to make progress in family therapy.
At the end of the workshop, attendees will be able to:
Describe attitudes about men and masculinity that are rooted in and reinforced by socialization.
Describe the challenges some men face in their roles as fathers, step-fathers and co-parents.
Describe factors that can keep men from emotional authenticity and vulnerability in relationships.
Identify examples of hidden fears, pain, helplessness and shame that often underlie outwardly distancing that may be displayed by male clients.
Explain the role of emotional awareness and vulnerability in breaking the cycle of shame in men.
Understand and utilize several approaches and interventions that can help to establish a connection and therapeutic alliance with men in family therapy.
The workshop will take place on Friday, May 29, 2015 from 8:30 -10:30 am at the office of Jonah Green and Associates, LLC, 3930 Knowles Avenue, Suite 206, in Kensington, MD. Refreshments and networking will begin at 8:00 AM. Participants who are eligible will receive 2.0 Category One Continuing Education credits through the Maryland Board of Social Work.
About the Presenter:
John Goll, LMFT, (Licensed Marriage and Family Therapist) is in private practice in Herndon, Virginia. John is the founder of Northern Virginia Men's Counseling, established as a result of his many years of commitment to, and depth of experience in working with men and men's issues, especially related to the challenges men face in relationships. John specializes in working with men individually, in groups and in their relationships. John has extensive advanced training in Emotionally Focused Therapy (EFT) for couples. John received his Master's Degree in Marriage and Family Therapy from Christian Theological Seminary in his home town of Indianapolis, Indiana. John has been active in intensive men's work for more than twenty years, including past leadership certification in the ManKind Project (MKP), an international men's organization that helps men live more fully authentic, empowered and mission-driven lives. More information is available at Northern Virginia Mens Counseling | Herndon, Reston VA.
Cost of the workshop: $45.00
Please fill out the following information to register:
Oops! We could not locate your form.