Engaging Families in treatment using Play Therapy Techniques
Presenter: Sheri Mitschelen, LCSW, RPT/S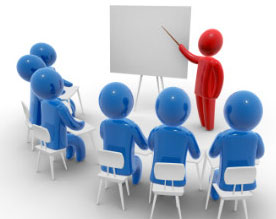 The family systems perspective contends that the most effective way to work with individuals is in the context of their families. There are many reasons for using art and play therapy when working with children and their families. Play therapy techniques can engage parents and children with increased communication, understanding, emotional relatedness and it's fun! This workshop will show the power of play therapy with families, demonstrate ways to engage families in using art and play therapy and demonstrate a variety of activities that can be used in family therapy sessions.
At the end of the workshop, attendees will:
Explain play therapy and it's effectiveness in family therapy.
Explain at least two types of family play therapy.
Learn three engagement techniques that can be used in family sessions.
Learn 3 play therapy techniques that can be used in family sessions.
The workshop will take place on Friday, March 27, 2015 from 8:30-10:30M at the office of Jonah Green and Associates, LLC, 3930 Knowles Avenue, Suite 206, in Kensington, MD. Refreshments and networking will begin at 8:00AM. Participants who are eligible will receive 2.0 Category One Continuing Education credits through the Maryland Board of Social Work.
About the Presenter:
Sheri Mitschelen, Owner and Director of Crossroads Family Counseling Center, is a Licensed Clinical Social Worker (LCSW) in the State of Virginia and a Registered Play Therapy-Supervisor (RPT-S). Voted "One of the Best Child Therapists in the Area" by her peers in the Washingtonian magazine, Sheri is an Adjunct Faculty member at George Mason University and Catholic University of America in the School of Social Work. She has presented on play therapy topics for the University of Maryland Continuing Education program, The Northern Virginia Play Therapy Association and most recently at the Association for Play Therapy annual conference. She also is the Executive Director and Co-Owner of Family & Play Institute of Virginia, LLC. For more information, visit www.familyandplayinstitute.com.
Cost of the workshop: $45.00
Please fill out the following information to register:
Oops! We could not locate your form.