For Girls Ages 10-12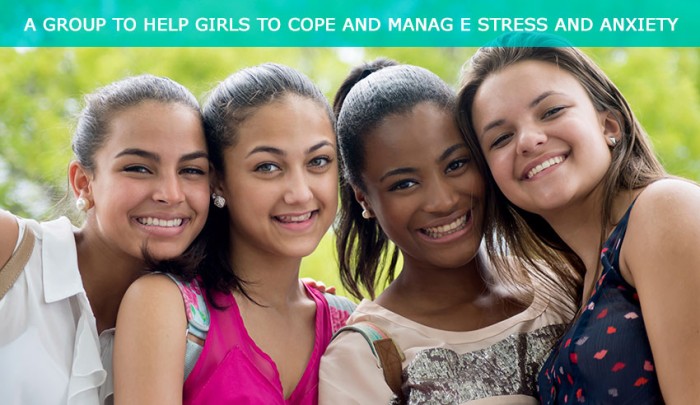 The group will address common sources of stress and anxiety including:
School and performance
Peer relationships and socialization
Family stress
Kids will gain the following from participating in the group:
Relaxation and coping skills
Challenging negative thoughts
Develop a supportive system
Increase confidence
This group will provide a safe, confidential and encouraging place for girls to share common experiences. Through education and experiential activities kids will learn skills to reduce and more effectively manage their stress and anxiety.
The group is designed for girls ages 10-12 who are motivated to learn how to better manage their stress and anxiety. Girls may also be participating in individual therapy, as groups can be a great supplement to individual work.
Schedule:
To Be Determined.  
For more information or to register, please email info@jonahgreenand
associates.com
Group Location:
Jonah Green and Associates, LLC
3930 Knowles Avenue Suite 206
Kensington MD 20895
Cost: $95.00/session