Presenter: Dr. Julie Bindeman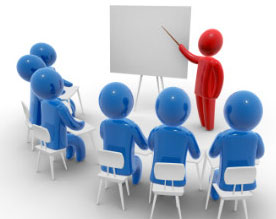 In the last 38 years, family building has taken on some dramatic forms with the advent and fine tuning of Assisted Reproductive Technologies. This astounding technology can make people aware of their child from the embryonic stage forward. Despite the use of science, technology does not provide an 100% guarantee that a living child will be created. As parents are able to see their potential child at such an early stage, how might the loss of this child (through an IVF cycle where the embryo failed to implant, through miscarriage, stillbirth, or other forms of pregnancy loss) impact the family in the here and now as well as in the future? This workshop will explore technological advances as it relates to family building and its emotional impact as well as how losses are managed within a family.
​At the end of the workshop, attendees will be able to:
Discuss and identify the many forms that family building can take as a result of assisted reproductive technology.
Describe mechanisms that can help a family honor pregnancy losses.
Describe the potential impact that pregnancy losses and assisted reproductive technology can have on a relationship/family system.
The workshop will take place on Friday, September 30, 2016 from 8:30 -11:30 am at the office of Jonah Green and Associates, LLC, 3930 Knowles Avenue, Suite 206, in Kensington, MD. Refreshments and networking will begin at 8:00 AM. Participants who are eligible will receive 3.0 Category One Continuing Education credits through the Maryland Board of Social Work.
Cost of the workshop: $75.00
Feel free to contact me with any questions or problems via email at Kathy@jonahgreenandassociates.com. Kindly register promptly as space is limited. Hope to see you there!
About the Presenter:
Dr. Julie Bindeman is a psychologist and Co-Director of Integrative Therapy of Greater Washington, a psychotherapy practice located in Rockville, Maryland. She is a graduate of the George Washington University and has been active in various state and national organizations. She has served on the board of directors of the Maryland Psychological Association from 2008 until 2016 in a variety of capacities including: Chair of the Early Career Psychologists Committee; Representative-at-Large; Chair of Professional Practice Committee; and Chair of the Membership Committee. In addition, she continues to serve on the Public Education committee and the Legislative Committee. Dr. Bindeman just finished a term as Chair of the Continuing Education Committee for Mental Health Professional Group of the American Society for Reproductive Medicine. Dr. Bindeman is a member of several Divisions within the American Psychological Association and served on the Telehealth Committee for Division 46, Media Psychology. She was a member of the 8th Class of APA's Leadership Institute for Women in Psychology. She was asked to serve on Maryland's Maternal Mental Health Task Force representing psychologists in the State of Maryland. In addition to her clinical work with individuals and couples struggling with reproductive challenges, she speaks, blogs, and has been published for work pertaining to reproductive health. She's a staunch advocate for reproductive rights and has testified in front of several state legislatures and submitted written testimony to Congress.
Please fill out the following information to register:
Oops! We could not locate your form.